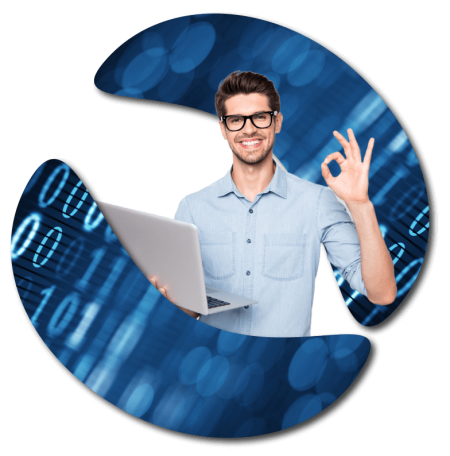 Development of Software Solutions
We Develop with Meaning and Purpose
We want our solutions to impact our clients' results positively. And we become your technological ally, guaranteeing a joint work scheme routed to co-creating value in the medium and long term.
We add value to your processes
We understand
The user's requirements, using workshops to achieve a quick and well-defined objective in understanding the request.
We plan
We seek to generate a common understanding of the time and effort required between the work teams and the users.
We challenge ourselves
We establish the necessary OKRs, which are reviewed in detail so that it will be possible to set the goals following the CLIENT's Organizational and Technological Environment.
We develop with quality
Based on the PMBOK methodological approach, we ensure the correct management of projects with deliverables based on documents structured by phases, which, together with the agile framework, guarantee the success of the projects.
We evaluate
That our developments are framed in:
Effectiveness, Efficiency, Quality
Timely Product
Follow-up of estimates
Error Density in Acceptance Testing
The Satisfaction of a job well done!
Get to know our Services Portfolio